SCHOOL HOLIDAY IS AROUND THE CORNER.
Book our breakfast cruise on Saturday 25th of September at 9: 30am. Only $25/head including cruise and brekkie!
---
Book your next adventure with us now! One the most valuable way to spend your travel vouchers!
Feel free to contact us at any time on 03 6200 9074.
Or write us an email for any enquires: info@hobarthistoriccruises.com
Thank you,
Hobart Historic Cruises team send you lots of love.
21/08/20201
---
Spring SPECIAL!!! Gift Voucher Haul
Buy Gift Card from our website and receive 10% off!
Promo code: springsale10
Use the voucher for any time within a year!
Go to each cruise and click on 'Buy Gift Card' and follow the process.
Give us a ring if you have any questions.
T: 03 6200 9074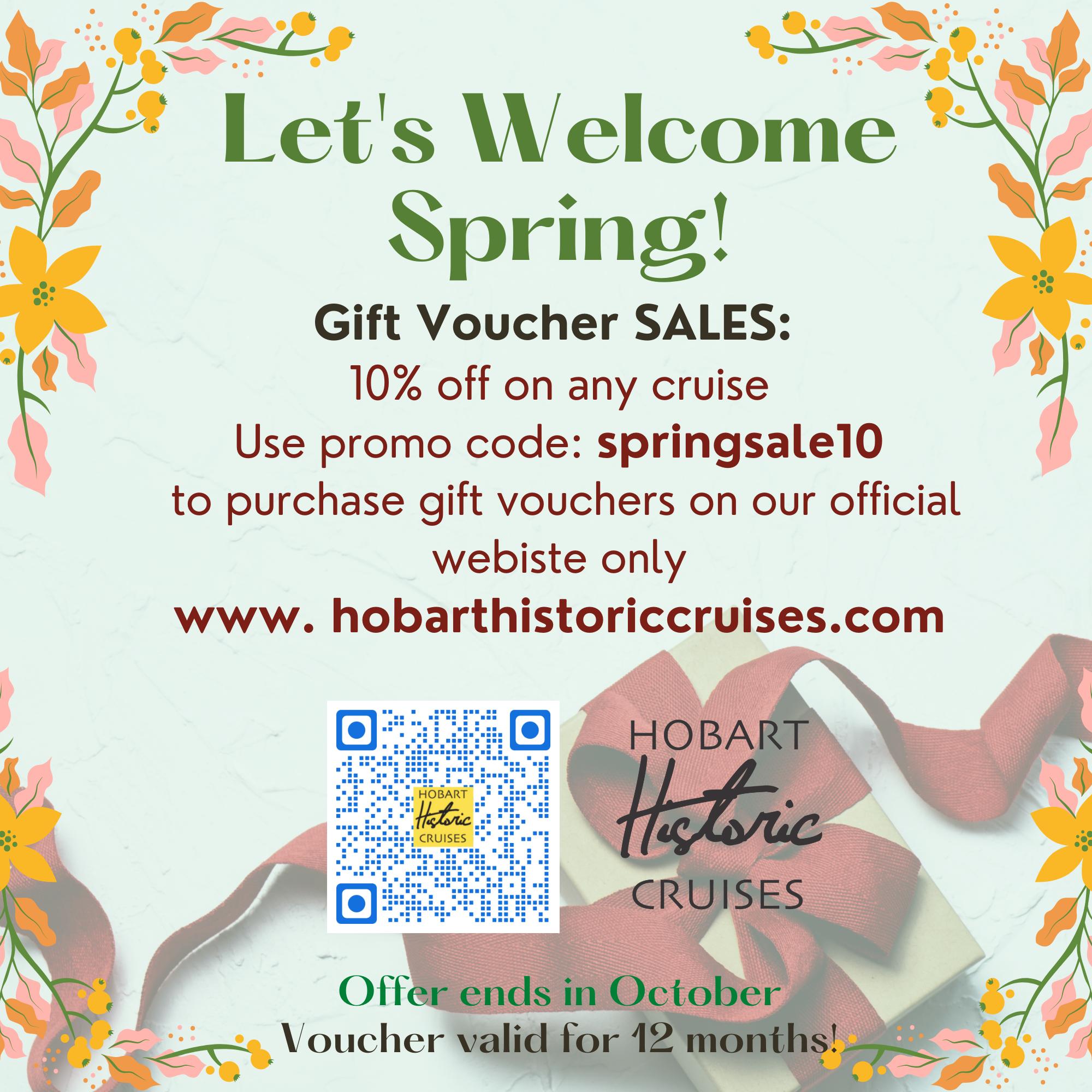 Hobart Historic Cruises
01/09/2021
---