Breakfast Cruise on 27/Nov/2021 Saturday!
9:15am - 10:45am
$29/pp special deal for 1.5-hour-cruising on Derwent River and breakfast included!
Tea and coffee are complimentary.
Book now!
Menu: Big Breakfast/ Pancakes/ Salmon Benedicts /Bacon Benedicts
Pre-booking is essential.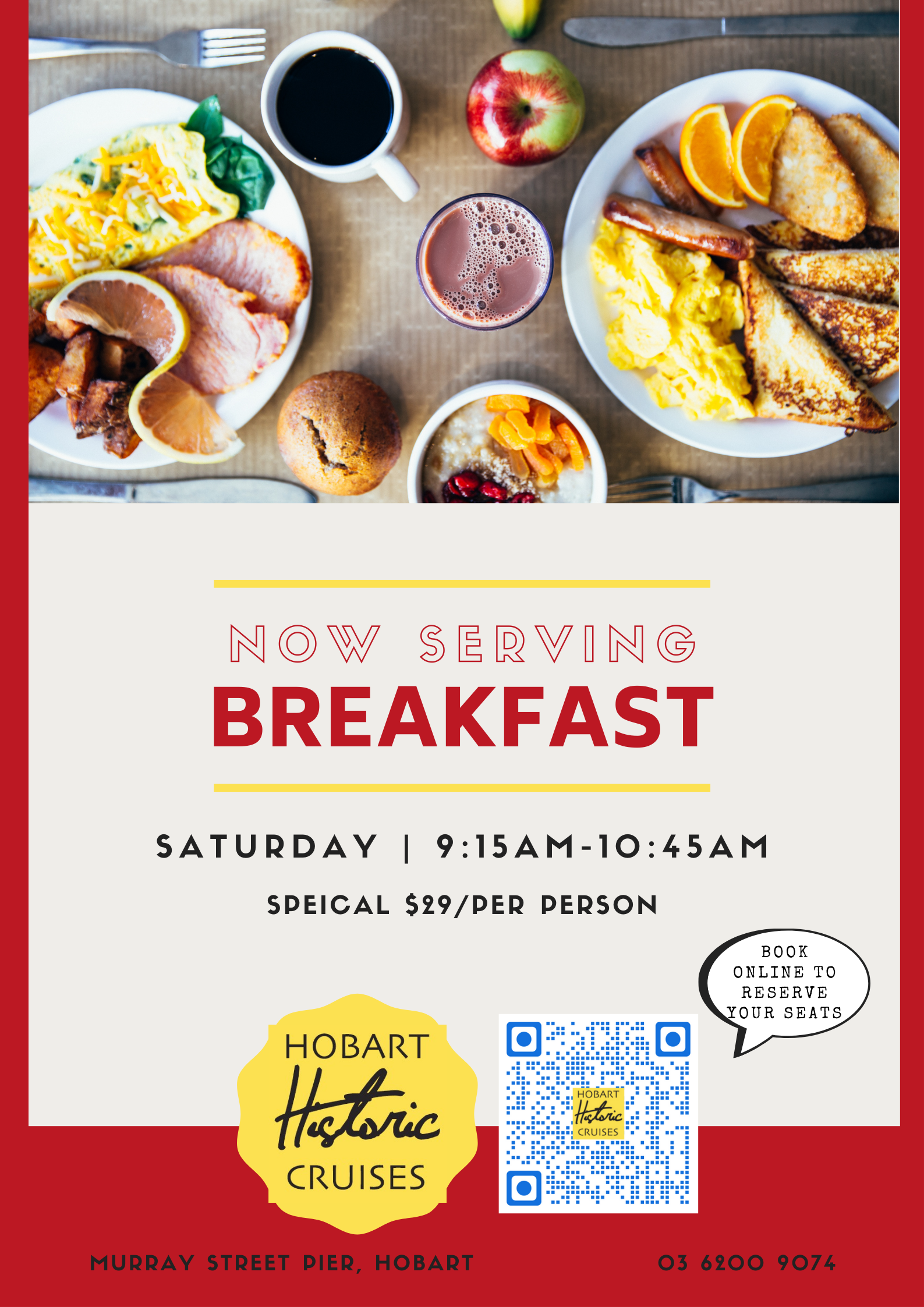 Thanks
Hobart Historic Cruises
6/11/21
---
Christmas Day Lunch Cruise (Once-a-year) is OPEN FOR BOOKING!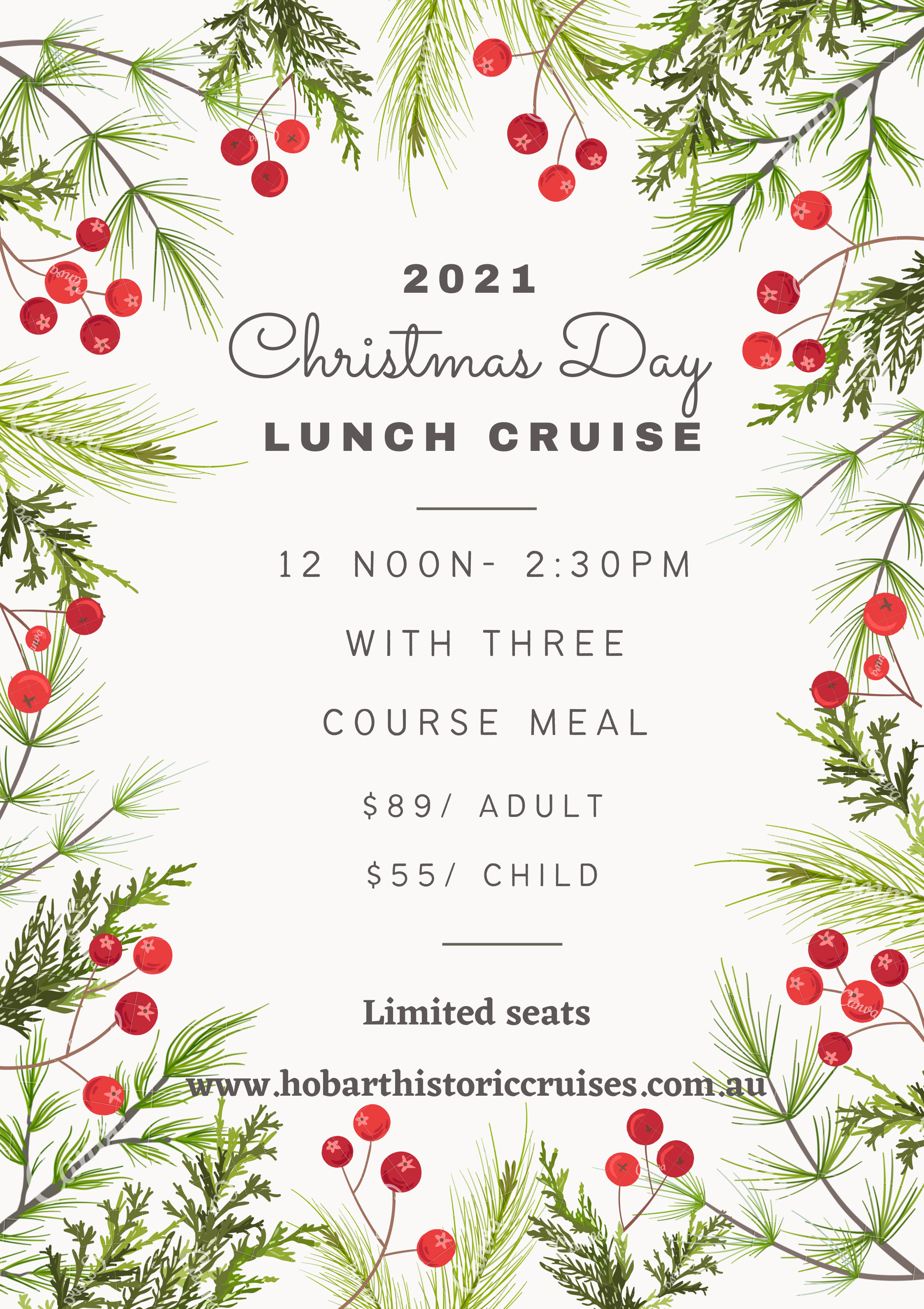 ---
Book your next adventure with us now! One the most valuable way to spend your travel vouchers!
It is available until the Voucher expired.
Feel free to contact us at any time on 03 6200 9074.
Or write us an email for any enquires: info@hobarthistoriccruises.com
Thank you,
Hobart Historic Cruises team send you lots of love.
21/08/20201
---